Welcome to Our Service Department
Professional Auto Repair in Cumming GA at Billy Howell Lincoln
Get your Lincoln Serviced today at Billy Howell Lincoln
If you want your Lincoln car to run in optimal condition, bring it to our dealership in Cumming for servicing and maintenance needs. Whether you want to change your machine's oil, tires, or want to service its brakes, our team has the necessary equipment and knowledge needed to take good care of your car. We have experienced and qualified technicians who can handle maintenance services such as tire repairs, oil changes, battery replacement, and other auto repairs. Remember, servicing your Lincoln SUV or car regularly enhances its performance and safety capabilities and helps it retain its reseal value.
---
Tire Repair and Maintenance
Maintaining your Lincoln tires helps enhance your safety and the efficiency of your machine. And although Lincoln tires do not experience similar wear and tear, they all require regular service and maintenance to retain their perfect shape. In addition to that, maintaining your tires regularly increases your tires' longevity and protects your luxurious machine from damage.
Our Lincoln dealership near Johns Creek has a team of knowledgeable and experienced technicians trained to manage all Lincoln models' unique engineering and design. Whether you want to replace your existing tires or want a simple balance and rotation, we have the right tools to ensure that you get the best care possible.

Battery Replacement
All machines, including Lincoln SUVs and cars, come equipped with a wide range of advanced tech gadgets. And because of these numerous features, it is important to ensure that your battery is in perfect condition to ensure that it functions at peak performance. If you want to replace your battery or notice any signs such as dimming lights, visit our dealership near Alpharetta to get help as soon as possible.
Brakes Replacement and Service
Brake problems can start as small issues but escalate over time. And failure to replace or repair them in time can expose you to safety risks and increase the replacement and repair costs. Visiting our dealership near Duluth GA to have your brakes inspected can play a significant role in saving you money and time. If you want to protect your passengers, ensure that you schedule regular brake discs inspection. If you have warped or damaged discs, you should have them replaced or resurfaced immediately.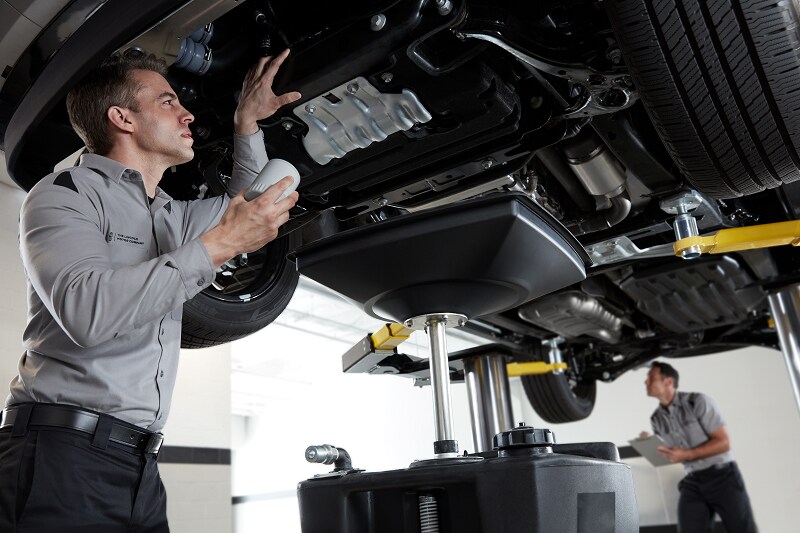 Hoses & Belts
Hoses and belts play a significant role in enhancing your machine's performance. When they age, the rubber cracks after it becomes brittle. Remember, a hose or belt failure can make your engine overheat or result in a loss of power in the electrical charging and steering system. And when the engine overheats, the cylinder heads can warp, resulting in costly repairs. When you visit our dealership near Milton, we will inspect your hoses for heat damage, cracks, hardening, and swelling. And if our technicians detect any of the above issues, they will replace the hoses at a very affordable price.
Oil Changes
Oil helps lubricate the engine, enhancing the performance of the engine. However, you must schedule regular oil replacement services since it crumbles after some time, exposing your engine to risks. At Billy Howell Lincoln, when Dawsonville drivers come for an oil change, you get to receive other inspection services such as brake inspection, synthetic blend oil change, hoses and belt check, and fluid top-off, all at an affordable price.
Make an Appointment in Cumming GA Today
Generally, Buford car owners strive to get the most out of their luxurious SUVs and cars. And that's why our team at Billy Howell Lincoln uses genuine Lincoln parts to help maintain your vehicle's integrity. At Billy Howell Lincoln, we train our technicians to understand what makes every model in the Lincoln lineup operate efficiently and optimally. Call us today to schedule your appointment.
Billy Howell Lincoln

1805 Atlanta Highway
Cumming, GA 30040